Original Art§
writer: russell j.t. dyer; posted: June 9, 2014; revised: April 21, 2018; readers in past month: 1024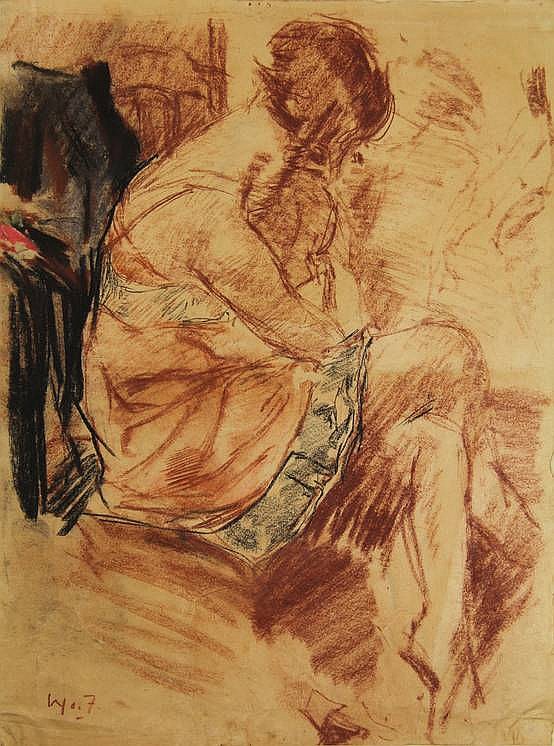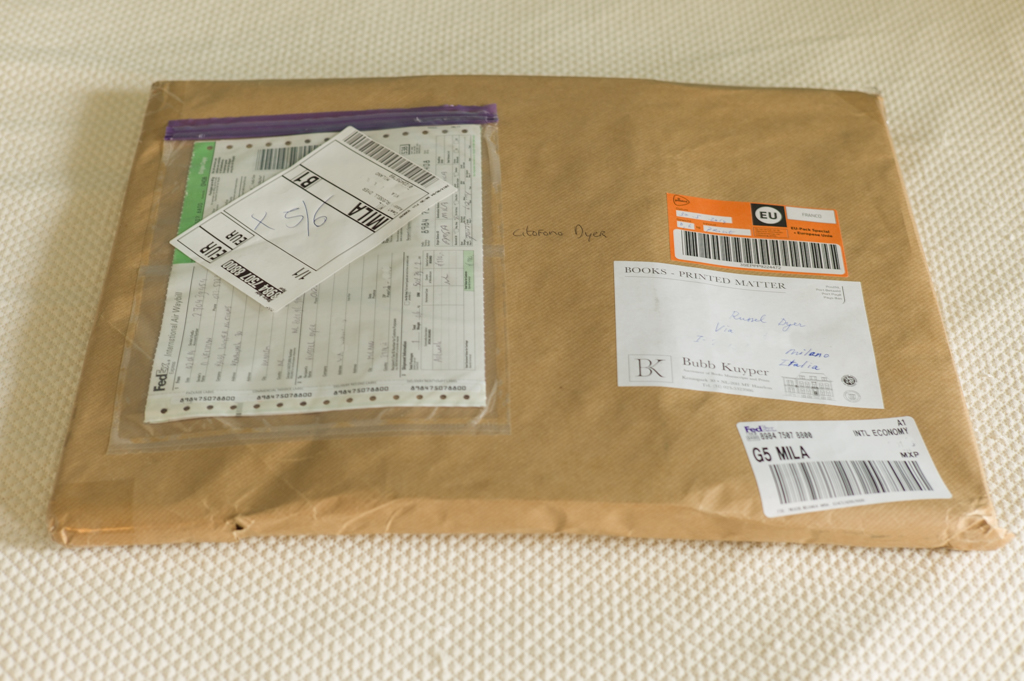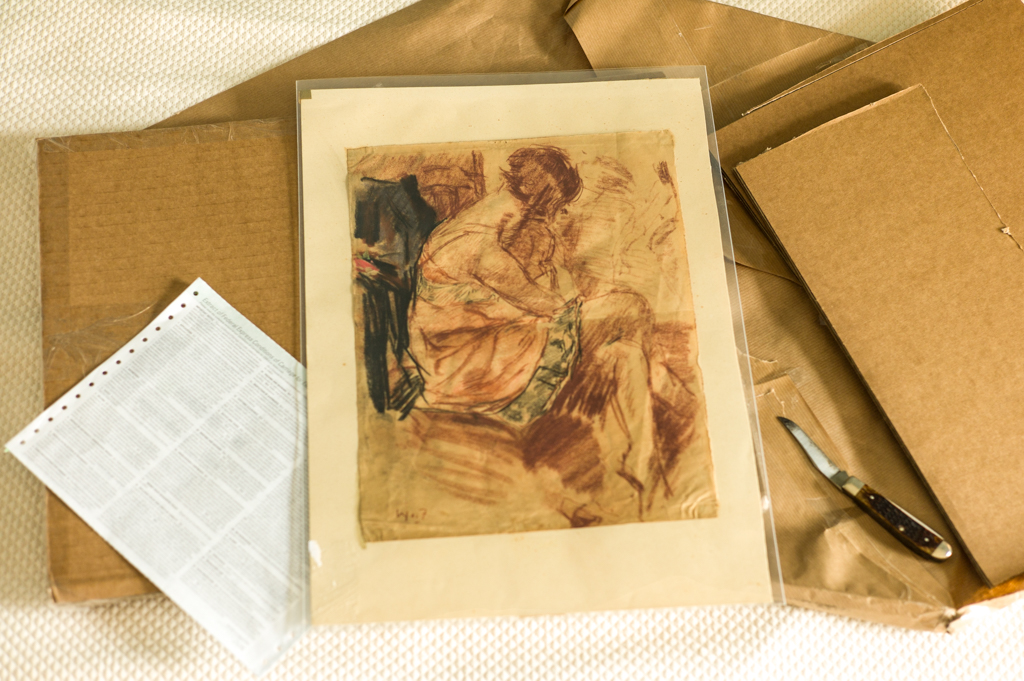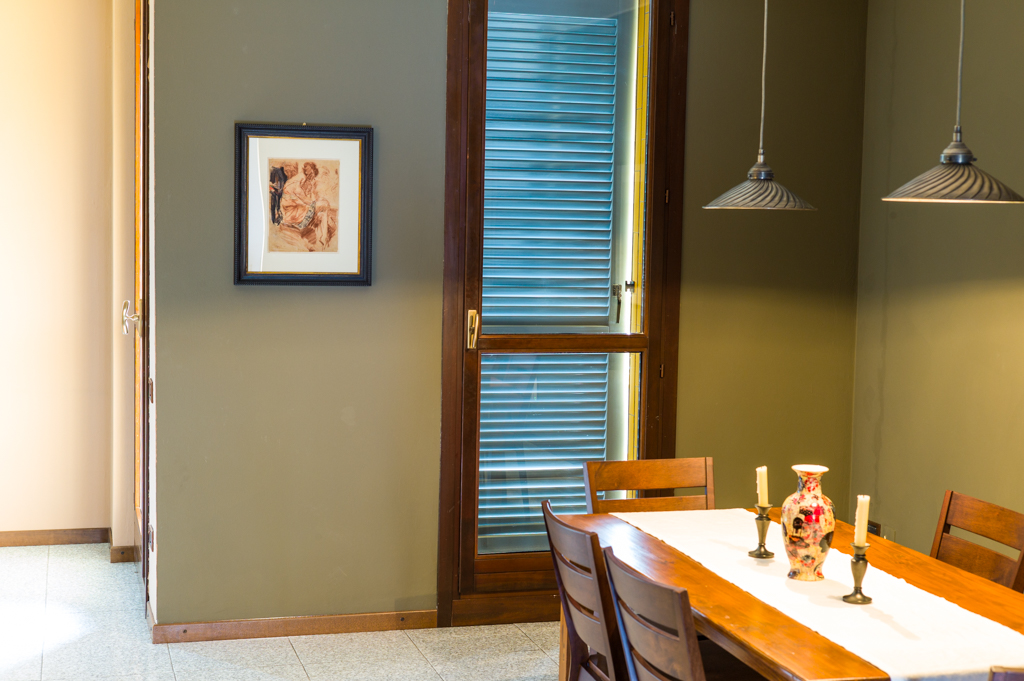 When I was about four years old, a woman came to my home. She was a friend of my mother, I seem to remember. I don't know her name or have any other memories of this woman. She came into my bedroom while I was drawing a picture of a man with a wizard's cone shaped hat with stars on it. I think I was drawing it with a purple crayon. The woman looked at my drawing and said it was well done. She said, "You're a good artist." I liked that and I believed her.
As a result of that praise, I drew often for the rest of my boyhood. I liked to draw pictures of dogs, birds, and people. My mother sent me to drawing classes wherever she could find them. I drew well and almost daily. I didn't have what it takes to be a great artist, but I was much better than the average person.
At the same time, my mother would paint. She regularly took classes in oil painting and she also did well. My siblings didn't seem to have an interest in drawing or painting. I felt that this was something my mother and I shared alone and I liked that special connection. She did oil paintings and I did drawings with pencils and sometimes with pen and ink. I wanted to do oil paintings, but it wasn't as precise as pencils and pens. Plus, since that was her domain, she wanted to teach me what to do. We did not have the same style. It was frustrating to me, so I didn't pursue oil painting. Instead, I discovered colored pencils. Since she didn't draw, she left me alone in this area.
All of this art being produced meant that my home was filled with original art. We had many of my mother's pictures on display throughout the house and some paintings that her teacher and others produced. In my room there were some of my drawings. It's odd that none of my pictures were displayed elsewhere. Perhaps that should have hurt my feelings, but I didn't notice. When I was a teenager, I drew a picture of a Canada goose for my uncle with pen and ink. Last time I was in his bedroom a few years ago, I saw he still had it in a prominent place. That made me feel good.
Since I have been on my own, since the divorce, I've not had any original artwork in my home. I've had a few inexpensive prints that were nice, but that's not the same. I haven't drawn seriously for at least a decade, so I have nothing I've done. About four years ago I printed a few of my photographs and had them framed. They're on display in my living and dining rooms. I like that, but I miss having original, hand made art. It feels more genuine to me.
A couple of months ago, as part of my continuing effort to improve my home, I decided that I need to at least get some good quality prints. When I visited Denver many years ago, I went to the main art museum there. I saw a portrait painting by John La Farge that I liked very much. I wanted a poster of it at the time, but they didn't have one in the museum gift shop. I have tried searching on the internet many times for it, but haven't found it yet. I tried again recently to search for any posters of a La Farge portrait. In so doing, I discovered a web site (invaluable.com) which hosts art auctions on-line — they had last year sold a portrait painted by La Farge. I wish I could have bought it, although it went for $1200.
This site is so cool. There are many art auction houses that load their auction catalogs on the site and allow members to bid. One can bid in advance or during the auction. When they have an auction, some of the auction houses provide a live video feed of the auction so you can see it happening. The page for a live auction will display each piece of art as it's up for bidding. You can see the bids as they're happening and increase your bid if you want.
In perusing the pictures for sale, I found a few that I liked and wanted. I narrowed down to one on which I decided to bid. It's a charcoal drawing by Willem de Zwart, a painter from the Netherlands who lived from 1862 to 1931. The drawing is of a woman seated (see first image here). You can see the back of the chair behind her. She seems to have taken off a black dress and drapped it on the chair. She is sitting in her slip and has her legs crossed as she is removing her shoes. To her left is a mirror or a window showing part of her reflection. Based on when the artist lived, the abstract style of the drawing, the woman's clothes and haircut, I would guess it was drawn in the 1920's.
The auction house valued it from €100 to €150, but one can't always accept their valuations. I registered with them and placed a bid in advance, so as not to get into the excitement of the moment and overbid during the auction. I monitored the auction around the time the picture was up for bid. It was so cool watching it come on the screen for bidding and hearing the auctioneer calling for bids in Dutch (see screenshot). I think someone from the floor, or by telephone bid once, so it ended with me paying €110 — but I may be misunderstanding the process. Anyway, it was fun all the same. I hope to buy more art this way.
This past week it arrived in the mail. I took pictures of the package, before I openned it and after, to remember my first art auction. My friend Kristina and I went to a frame shop on Saturday to have it framed. We chose a moderately wide black wooden frame with gold, inner trim with a wide creme colored mat. It should be ready in about a week. I'll add a photo of it when it's finished and on the wall in my dining room, next to my living room.
Update I received the frame picture today and hung it on the wall in my dining room. To the right are photos of the picture framed and now on the wall.